Karma Koncept is a vegan lifestyle brand carrying meaningful reminders through its genuine creations of jewellery with animal and earth protection as well as spiritual development at its heart.
Mindful jewellery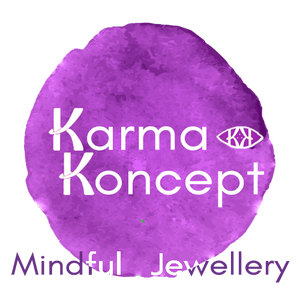 The sacred spiritual symbolism combined with the energy of natural materials, designed with a French sense of style and elegance result as gentle reminders to practice and promote mindfulness, loving, kindness and compassion - key elements for a positive Karma!
Our customers reviews
Did you see this Mobius ring? Its amazingly cool and so unique! I have ordered two, for myself and for my sister. Thank you Karma Koncept :)

Ankita A
I am absolutely in love with Simplicity collection! Outstanding, stylish, simple, and very elegant. That what I was looking for a long time.

Julia K
My wife is really obsessed with your designs, she want more of your organic cotton garments. But maybe this time we will go for bamboo silk!

Alex Grey
Strongly recommended!!! The quality of silver jewellery for that price is worth it. Go for something with gold plating - it looks amazing.

Kaha Nepotali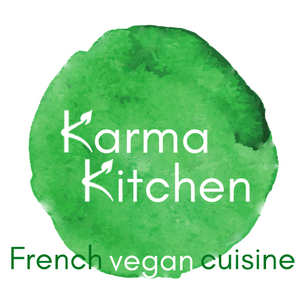 Healthy food branch
Food is a deep source of awareness that watered our ethics to grow a healthy food branch from Karma Koncept in 2019 - Karma Kitchen, French vegan cuisine.  Made from scratch with universal love, mostly organic , safe, clean, international delights contributing to more compassionate world with a dash of French houlala!